Yacht Fisher Pilot House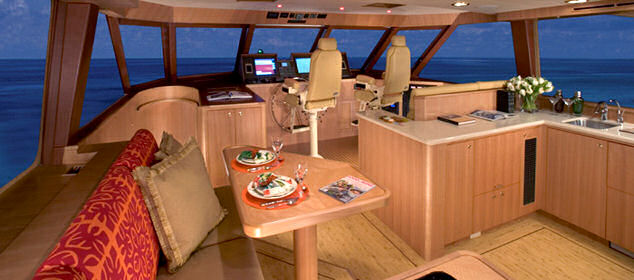 Building and repairing yacht interiors is one of the highest challenges for any artist, woodworker, craftsman or cabinetmaker. Not only does it call into play many different requirements as far as space and planning go but the carpenter must adhere to the highest standards of construction to create products suitable for a marine environment.
Many shops can build beautiful cabinets or curved panels or millwork. What takes a true craftsman/yacht builder is the ability to visualize the finished product beforehand, take those components and seemlessly blend and install them in such a manner as to produce a wholly integrated, functional and beautiful interior.
Please browse my portfolio and view the slideshows. In them you will find some examples of yacht interiors and exteriors as well as some custom single pieces. If you like what you see, please use the contact page. I am always glad to discuss your projects needs and possibilities.